COMPARISON WITH AND WITHOUT BCC.
Traditional: A responsible person must coordinate the tasks and involved. All composition mode by IT.
Collaborative: Responsible demond. IT prototypes. Everyone participates in the composition.
WHAT DOES IT DO?
Eclipse BCC allows customers, business areas and partners to effectively collaborate with IT in the development and testing of new communications. There is no requirement for software installation on participant workstations and no technical complexity.
New needs are registered and organized;

The stakeholder group is defined;

Marketing feeds prototypes and content components that must be accessed following specific rules;

IT prepares an initial "skeleton" of communication, defining free areas for customization;
Communication owners, marketing people etc. fill in the texts and images in the free areas; Legal and other interested parties evaluate and edit simultaneously;
IT defines the list of variable data fields for the communication;
Business and customer-facing roles fill test values for fields and rules using natural language, such as: "If 'Product' contains 'printer' show the 'X' image", and instantly preview the results;
IT finishes data extraction routines and provides a sampling dataset;
All participants can preview the sample dataset result as many times as necessary, going to specific records and "browsing" through the records. Fixes are easily edited and tested.
Communication owners and others confirm the final version, which is released to production.
WHAT ARE THE
BENEFITS
OF
PURCHASING
?
Productivity.
More autonomy to all participants increases productivity, as more tasks are performed in parallel and fewer email exchanges and meetings are required. Instead of waiting for IT to deliver results, teams produce evolving results.
Assertiveness.
By allowing data to be simulated at the earliest stages of communication, failures are detected more quickly. With more time available, more tests can be executed, resulting in more accurate, relevant, and consistent communications.
Availability.
Distributed tasks reduce dependency and latency. Teams can do more, in less time, and thus handle more tasks in parallel.
The relevant reduction in e-mails exchanges translates into more time to work on other tasks.
Reduction in terms, costs, and risks.
Early prototype availability, composition collaboration, and independent simulation capabilities allows problems to be understood and fixed, streamlining solutions and reducing unanticipated deadlines and costs.
Reuse.
As IT generates templates, reusability increases. Those templates can be put to use for new requirements, which helps to reduce deadlines and costs.
Performance and scalability just right.
Available in on-premises or in cloud versions, Eclipse BCC can grow in use as your business volume increases.
In addition to having the lowest licensing cost in the market, PATS provides consultancy to match the best model for your company.
Leveraging existing knowledge.
There are no closed standards or proprietary languages required. Since its inception, HTML, CSS and Javascript were chosen as the standards of the Eclipse BCC solution. Thus, the knowledge acquired by IT to build websites and webservices is fully leveraged in implementing the solution.
Discover these and other advantages proven by large customers.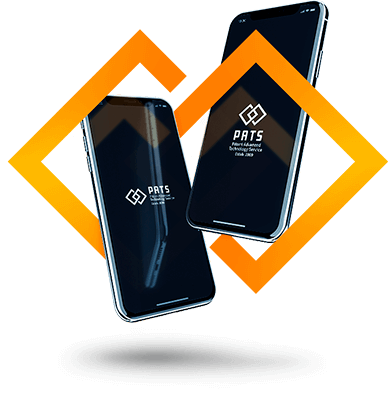 HOW TO CONTRACT?
Do you want to implement one of our services? Contact us via email, phone or WhatsApp and one of our specialized technicians will help you with the process.