WHAT DOES IT DO?
Operation details are parameterized using a browser.
Processes are graphically defined without programming knowledge.
Flows are stored in a repository and can be consulted and edited by authorized users.
Once put into production, streams run automatically when trigger conditions occur.
The status and history can be monitored at any time, also via browser.
Files processing, production orders generation, content transmission to other companies, shipping status fetching, are examples of possible automations.
CRM and MIS integration.
Alchem-e can be integrated with numerous CRM (Customer Relationship Management) and MIS (Management Information Systems) solutions to enable strategies, reduce costs, distribute information and facilitate data collection and analysis.
Multichannel shipping and delivery management.
Alchem-e integrates with various digital delivery services, automating batch content delivery, collection of shipment status and triggering data and actions on connected systems. Dashboards and campaign reports can be quickly obtained and customized.
Shop floor management.
Supporting data collection from leading equipment suppliers for document production automation, Alchem-e can be installed in production plants to provide a central monitoring and management of printing, finishing and postage, including production orders generation, SLA management and manual steps recording.
Data collection and distribution.
In addition to enabling the submission of documents through multiple channels and enabling production and delivery management, Alchem-e can automatically receive and send data to numerous data analysis and BI systems.
By integrating the monitoring of physical and digital deliveries, Alchem-e allows you to consolidate essential data to improve the customer experience.
Know precisely, when, and through which channels the customer received or not your campaigns and communications. Identify problems and optimize processes, efficiently and assertively.
Payment Solution.
An innovative way to be paid by your customers.
Send the printing or digital delivery invoice file to Alchem-e. Email and SMS notifications are fully felt to customers. Customers click on a link contained in the message and pay. The amounts are immediately credited to an account dedicated to your company. That simple!
WHAT ARE THE
BENEFITS
OF
PURCHASING
?
Development simplification.
By providing execution automation for any system, in any environment, it simplifies the process of developing new applications and routines for IT areas, who no longer need to worry about this step.
Process library.
Automated workflows make up a veritable library, from which it is simple to copy one process to generate another. Reuse of work that reduces deadlines and costs, in addition to facilitating standardization and documentation.
Better understanding and documentation of processes.
Visual diagrams form an excellent documentation of the processes, with their steps, conditions, and deadlines. It's simpler to present and discuss with non-technical areas, improving collaboration.
Effective monitoring.
The easy-to-understand browser interface and the powerful customizable dashboard make up a veritable cockpit that many employees can consult. Customized reports make it easy to extract information relevant to different areas; Automated interfaces with other systems provides a secure and efficient way of information distribution.
Information in the shortest time.
By actively monitoring the status of digital and physical processes and submissions, immediately collecting and distributing updates to all interested systems, Alchem-e reduces the time information acquisition, which contributes to more assertive and timely decision-making.
Multichannel distribution and monitoring.
By centralizing processes and status collection from communications physically and digitally distributed, the company gains control over the events of each customer. It´s possible, in a single interface, to verify the distribution through all channels and visualize the delivered content.
More agility for call center, business, and IT teams to handle reported events.
Factory floor modernization and integration.
Alchem-e includes solid ready-made routines for interface with the main suppliers of production equipment for correspondence and parcels production. It has specific modules for manual steps recording manual via barcode reading, and has structures to define and maintain customers, products, components, prices, and others. And if the plants already use other systems, Alchem-e supports integration via API, database, or interface files. Thus, unit tracking in the shortest time is made possible for any workflow.
Agility and reliability for BI.
There's nothing worse than discovering that critical data isn't available when it's needed most. Automated status collection, SLA management with alerting and CRM and MIS integration provides an agile and consistent data production platform for BI and reduce the time to deal with unforeseen events.
Provide an innovative payment solution for your customers.
The Alchem-e Pay+ module provides a unique way to be paid, based on receivable documents distribution (invoices, bills of exchange, etc.) present in print files/digital sending files. At customer's perspective, an easy-to-use one-click pay experience, using a smartphone, tablet, or PC. Security, simplicity, and cost reduction that collaborates to result improvement.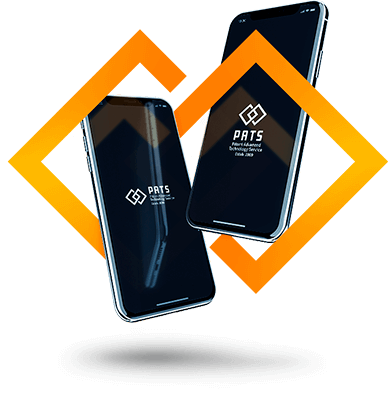 HOW TO CONTRACT?
Do you want to implement one of our services? Contact us via email, phone or WhatsApp and one of our specialized technicians will help you with the process.